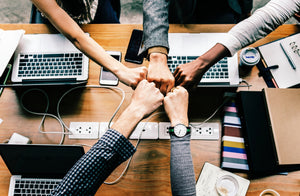 Remote support
From simple small-business systems and websites to highly-technical accounting and multi-SKU eCommerce requirements, from startups to mature companies — Concierge IT Services (a division of IBC1.com) offers customizable products and solutions designed to help you at every stage of your business.
We provide the tools, service, equipment, devices, infrastructure — and the support — to enable you to succeed. 
Support is provided to staff as needed in an in-person desk side meeting or via Remote Desktop management from our Los Angeles office. 
Concierge IT Services (a division of ibc1.com  | IBC |  Innovative Business Concepts, Inc. • Los Angeles, CA • USA 
Call or text: 310-617-0300
Email: info@ibc1.com